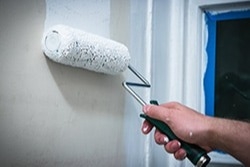 MOD Properties Maintenance Rates
MOD Properties is proud of the work that is produced by our technicians and we stand behind the work 100% for a period of 12 months.
We guarantee the work to be completed in a timely, safe, & acceptable manner to you, the Owner.
We will repair, replace, make right any issues regarding said work at no additional labor cost.
Employees are all covered by our General Liability Policy and Work Comp Policy.
Job specific materials that are purchased are not marked up.Employees are provided with a company service van or truck stocked with commonly used parts.
Truck stock and specialty parts may be marked up or discounts on bulk items retained by MOD Properties.
***Discounts are given for jobs with multiple items
Rate info by scope :
MOD Properties Flat Rate Labor Pricing