THE VALUE IN OFFERING RESIDENTS MULTIPLE PAYMENT OPTIONS
---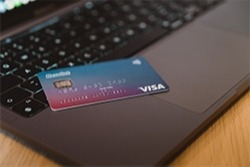 Our software allows us great flexibility in receiving and accepting payments from residents, giving them a number of payment options. As I write this, Colorado is under Stay At Home orders in response to the spread of the Corona Virus and COVID-19, making these options more important than ever.
Residents can still mail payments via checks or certified funds to our office. However, for more expedited accounting for them and for our Owners, they also have the option to pay with an app or by logging in to their portal via a web browser on a mobile or desktop device. Paying through the portal has no cost to the tenant if they use a checking account. Residents can also pay with a credit card if they pick up the service fees.
Payments can be entered manually each month or Residents can set up automatic recurring payments. In addition, residents can set recurring payments to be for a specific amount of their full balance. This works great for roommates or tenants splitting up the rent as each can set up their own account and pay their portion automatically. For the 20%+ of our Residents who are on a payment plan due to the impacts of social distancing and business closures, this allows them to stay on track far more easily. Internally, we can turn online payments on/off if we have issues with payments coming back NSF or for residents habitually making only partial payments.
Finally, Residents can pay at any 7-11 Convenience Store or Family Dollar store with a cash payslip that is emailed to them. They can either print the payslip or bring it to the store on their mobile device for the cashier to scan the barcode and deposit cash directly towards their account. There is a small fee associated with this service to cover the store's costs with providing this.
Having myriad options contributes to less delinquency, more on-time payments and a better experience for both Residents and Owners. Efficiently receving payments means our owners are paid more quickly also! In the current market, providing these options to prospective renters also increases the value of your home and the management services provided as a Landlord.
Want to know more?
Schedule your consultation today: https://calendly.com/jason-modproperties/meet
Go Back