A BRIEF REVIEW OF THE IMPACTS AND CHANGES AT MOD PROPERTIES FROM CORONAVIRUS/COVID-19.
---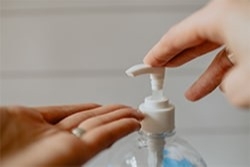 The last month has brought with it a whirlwind of ever-changing circumstances. We have and will continue to adjust and adapt as needed to try and provide all of our usual services to owners and residents. MOD Properties has remained ahead of this crisis in being prepared for changes and we will continue to do so because we know it translates to advantages for our owners.
Our office staff has been working remotely for the past 4 weeks. Our office is closed to drop-in visitors. This will continue based on city and state orders to Stay at Home/Shelter in Place. We have full ability to work remotely including access to all files and handling incoming phone calls.
We have been proactive in trying to get any resident who has had a loss or reduction in income onto a payment plan. For most of our payment plans, we have been able to spread rent payments out over the calendar month and get tenants to a point where they would leave April paid in full. Nearly 20% of our residents had enrolled in a formal payment plan for April and over half of those were able to pay in full before 4/15/2020. We are waiving late fees for April and May to ensure that it isn't harder than it needs to be for residents to keep up with their payment plans.
Presently evictions are not being carried out throughout the state so the above efforts to get tenants into a payment plan have been critical.
In-person showings are currently not allowed either as part of social distancing recommendations. We are doing everything we can to offer video and 3d tours on occupied properties with virtual showings also on our vacant units.
Overall, leasing activity has been slower than usual but people are more and more open to virtual showings. We are regularly leasing properties without prospects having viewed the home in person. In addition, we are actively working with residents on renewals to limit vacancy costs to our owners and so residents can avoid having to move on top of all of the other changes they are trying to cope with.
We are continuing with ALL maintenance operations. Those services continue to be labeled as essential or critical. Staff are masked and carrying hand sanitizer and offering zero contact service on occupied units needing repairs. We are using virtual methods to troubleshoot for repairs where possible to limit contact as well.
Please let us know if you have any questions or concerns about any of the impacts to or changes from MOD.
We hope you are well.
Go Back