TOP TEN THINGS WE'RE THANKFUL FOR
---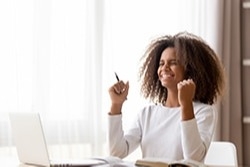 WHILE 2020 HAS BEEN THE STRANGEST YEAR AND BROUGHT FAR TOO MUCH HEARTACHE, IT HAS GIVEN US A LOT TO BE GRATEFUL FOR AS WELL.
Here's the Top Ten things we're thankful for that we'll be thinking about this Turkey Day:
Despite the economic crisis, MOD Properties has been able to work with Residents to keep delinquency rates low — meaning residents stay in their homes and owners continue to see a return on their investment.
We saw a record high number of residents renew throughout the busiest part of the season, which means continuity of income for property owners and stability for residents.
Updates to marketing allowed an easy transition to viritual showing options to keep everyone healthy.
Changes made in our software and staff structuring made it easy for our team to begin working remotely in March without missing a beat.
Record high real estate activity matched with record low financing rates has given many owners an advantage in expanding their real estate portfolios.
Denver is still everyone's favorite place to live. With more positions working from home than ever before, folks are flocking to Denver for their social distancing, and to set up new roots, keeping vacancy times LOW!
Essential operations continued safely during Stay/Safer at Home orders, keeping our Residents safe and happy in those homes.
New ways of doing business has meant creative changes in policies and procedures that make life easier for everyone.
Housing resource agencies and opportunities for assistance that are providing much-needed relief for those in need.
The health and happiness of our team, Owners, Residents, friends, and family.
Happy Thanksgiving!
Go Back